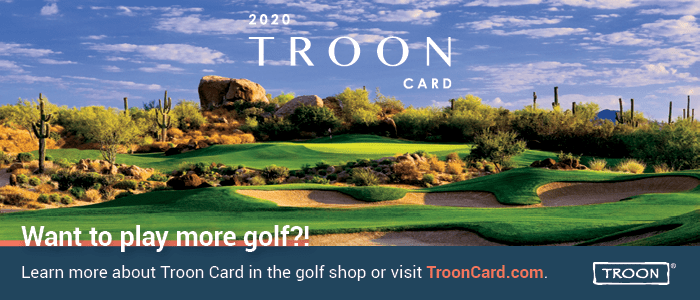 The golf industry's leading loyalty program is back for another great year! For more than two decades, the Troon Card program has allowed golfers to experience the World of Troon.
Troon Cards, available as TwoSome or FourSome Cards, are the absolute best way to play Troon's top courses at the lowest rates. With your Troon Card, you can reserve tee times within three-days of your desired date of play and enjoy savings up to 50% off golf fees. Troon Card's Best Rate Guarantee allows you to book any other online rate and receive 15% off your golf fees at check in. Yes, even beyond the 3-day advance booking window.
The benefits of being a Troon Cardholder go beyond savings on golf. You're invited to improve your game with Complimentary Clinics, play more golf with exclusive Replay Rates and explore the world of Troon® with Customized Experience Packages. Plus, you can treat your friends, and yourself, to"2 for 1" golf offers and so much more!
Join Troon Rewards to earn free rounds of golf and discounts on merchandise and golf fees. Also, receive special offers, access to exclusive events and Callaway® promotions. The more you play, the more you save!
Sign up for Troon Rewards® and a one-year subscription to GOLF Magazine (12 issues valued at $19.95) will be included with your first purchase of $20. This is a refundable offer. Instructions will be mailed to you.
Also, you will receive a FREE subscription to TROON GOLF & TRAVEL, a bi-monthly e-magazine. To view the most recent issue Click Here.
How it Works
Earn one point for every dollar you spend on your own golf fees and merchandise in the golf shop at participating, daily-fee facilities managed by Troon Golf.® Your rewards add up quickly, so sign up online or in the golf shop and get started today!
The Rewards
Earn a certificate toward a free round of golf for every 500 points you collect
Reach elite status levels and receive additional discounts on golf and merchandise
Receive special offers and invitations to exclusive events and Callaway® promotions.
Status Levels
2,000 points = Silver status (10% discount on your golf and merchandise)
4,000 points = Gold status (15% discount on your golf and merchandise)
8,000 points = Platinum status (20% discount on your golf and merchandise)
(Discounts apply to your own golf & merchandise)
Troon Family Golf
Troon Golf is leading the way with introducing juniors to the world's greatest game. The offer is simple and affordable!
Juniors golf for free after 3 p.m. when playing with an adult*
Juniors enjoy complimentary Callaway Rental Clubs all day*
Juniors receive complimentary instruction when taking a lesson with a paying adult*
Book your next round as a family. This fantastic program is available every day of the week, all year long, at more than 90 Troon Golf-managed facilities worldwide. Call your favorite Troon Golf facility direct or call 1.888.TROON U.S. (888.876.6687). Please be sure to mention 'Troon Family Golf'.
*Juniors are golfers 15 years of age and under. Golf lessons must be taken together with the same instructor. Some restrictions may apply. Program is based on availability and valid at participating facilities. Callaway rental ball pouches not included.
Troon and Lookout Mountain Golf Club shows its appreciation to active duty U.S. military personnel and severely injured U.S. combat veterans for their service by making golf more accessible and affordable. Active duty U.S. military personnel and severely injured U.S. combat veterans receive the following benefits at Lookout Mountain Golf Club and participating Troon Golf facilities in the United States: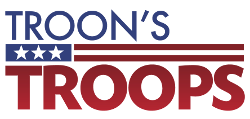 Preferred Troon Card rates
(Up to 50% off standard golf fees)
50% off premium Callaway rental golf clubs
10% off merchandise at participating golf shops
10% off at participating golf course restaurants
Call to book your round today and mention Troon's Troops! Reservations can be made up to 48 hours in advance by calling the golf shop directly. Valid military identification must be presented upon check in for active duty U.S. military personnel. Severely injured U.S. combat veterans must present valid disability identification or a letter from the United States Department of Veterans Affairs indicating a disability rating of 70% or more. Troon Card rates are only valid for active duty U.S. military personnel and severely injured U.S. combat veterans; guests will be charged best available rates.
Lookout Mountain Golf Club is committed to integrating and leading fit and healthy lifestyles for members, guests and associates alike. TroonFIT is a platform that raises awareness of the health benefits related to playing (more) golf; promotes non-golf fitness activities like yoga and running; and also incorporates nutritional offerings.

Lookout Mountain's goal is to incorporate a culture of health and fitness where the idea of living and maintaining a healthy lifestyle is more of an unwritten expectation. We are developing new ways to use our golf facility for fitness related activities such as allowing walking the grounds when not golfing, or hosting charity fundraisers or special events. TroonFIT builds upon the ever changing social dynamic of embracing fitness and ensures that golf is promoted as a fitness related activity.
A look at golf's health benefits:
Walking 18 holes of golf is equal to taking a 5-mile walk or running 3.5 to 4 miles.
Playing 18 holes of golf burns roughly 2,000 calories when walking and 1,300 calories in a cart.
When walking 18 holes of golf, blood glucose levels fall anywhere from 10% to 30% depending on age.
Older people who golf have better static and dynamic balance control and confidence.
Golfers exceed 10,000 steps during a typical round of golf – which meets the recommended guidelines for daily exercise.
(The Walker Research Group commissioned by the World Golf Foundation and Golf 20/20)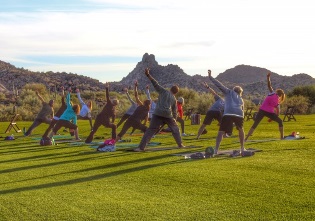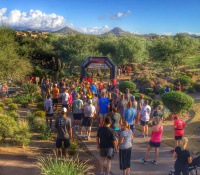 How long should a round of golf take to play? 4 hours? 4.5 hours? How about 3 hours? The variables that contribute to pace of play are endless. Every player has different expectations and is our job is to set the expectation for every golfer that comes to Lookout Mountain. Along with Troon Golf, we have rolled out a campaign designed to improve pace of play on our course and all Troon properties. The inititiative, named "Troon Values Your Time", will help to inform our guests, even before stepping foot on the course, our goal is to provide a world-class experience that will allow you to plan your day and stay on schedule. Our golf staff will help to establish and maintain a time par of 4 hours and 24 minutes, a pace that is reasonable and achievable by all groups that play Lookout Mountain Golf Club. So book your rounds, enjoy the sunshine and comfortably arrive at the Pointe In Tyme for lunch or dinner, with time to spare!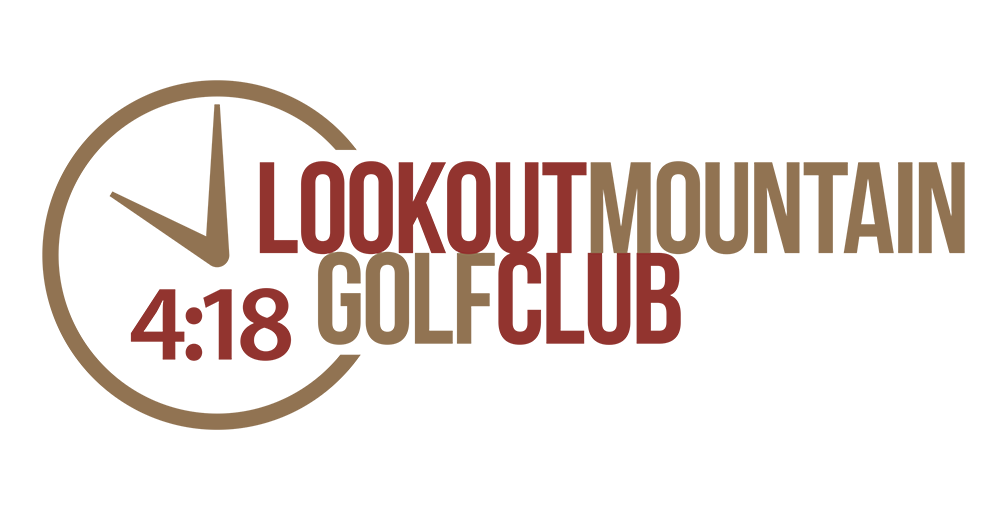 PACESETTER Tips
Play your tees: Choose a set of tees with a rating of 142 minus your handicap index. Or just tee it forward.
Play Ready Golf (tee to green): When a player is at their ball or on the tee box and is ready to play, they should play. Take no more than 45 seconds to hit your shot.
Be cart smart: Drop off your partner and drive to your ball. When you leave the cart, take three clubs, not one. Park behind greens.
Use rules with discretion: Take no more than three minutes to look for balls and take relief.
Keep Moving: Proceed quickly to your ball and be ready when it's your turn to hit.
See it, read it, hole it: While others are putting, prepare for your putt. Go to the next tee.
Be accountable: Recognize that slow play isn't just other players' fault.
Don't take this too serious, relax and enjoy your round!