Lookout Mountain Golf Club
Enjoy direct access to one of the top Phoenix golf courses when you stay with Pointe Hilton Tapatio Cliffs Resort.
The award-winning Lookout Mountain Golf Course sits among the magnificent North Phoenix Mountains and offers panoramic views of graceful Arizona landscape. Course recognition includes the Golf Digest Four Star Award for nine consecutive years, a Zagat rating as one of America's Top Courses, and a coveted ranking as one of the Top Ten Public/Resort Courses in Arizona via Arizona Business Magazine.
Discover Lookout Mountain golf today, setting the standard in Phoenix golf courses.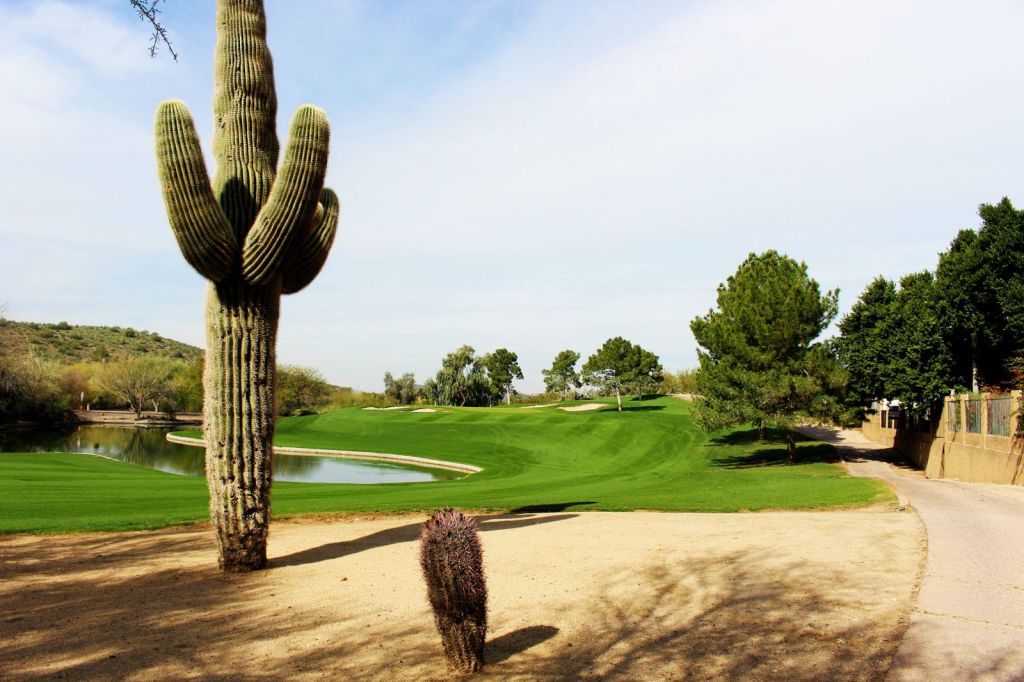 ---
Course Overview
Click images to enlarge
---
Club Rules
Play is governed by USGA Rules of Golf except where modified by local rules.
Replace divots, rake bunkers, repair ball and spike marks on green.
All players are requested to keep up with the group in front. Please let faster groups go through.
All water hazards are played as lateral hazards under Rule 26-1. Margin of the hazard is defined by shoreline.
All natural desert areas and washes are played as lateral hazards. Edge of turf is considered margin of hazard for determining point of entry.
Out of bounds is defined by stakes and all perimeter walls. Play is prohibited from out of bounds including areas within the Phoenix Mountain Preserve.
Golf Car Rules
Each operator of a golf car must be at least sixteen (16) years of age and have a valid driver's license.
Always use golf car paths where provided.
Golf cars are required to remain on paths, without exception, on par-3 holes.
Except on a path, do not drive a car within thirty (30) feet of a green or tee.
Unless otherwise posted, the 90-degree car rule will always be in effect. Cross directly to your ball. After playing your shot, leave fairway by shortest route.
Always engage parking brake when leaving golf car.
Players are responsible for any damage to golf car.